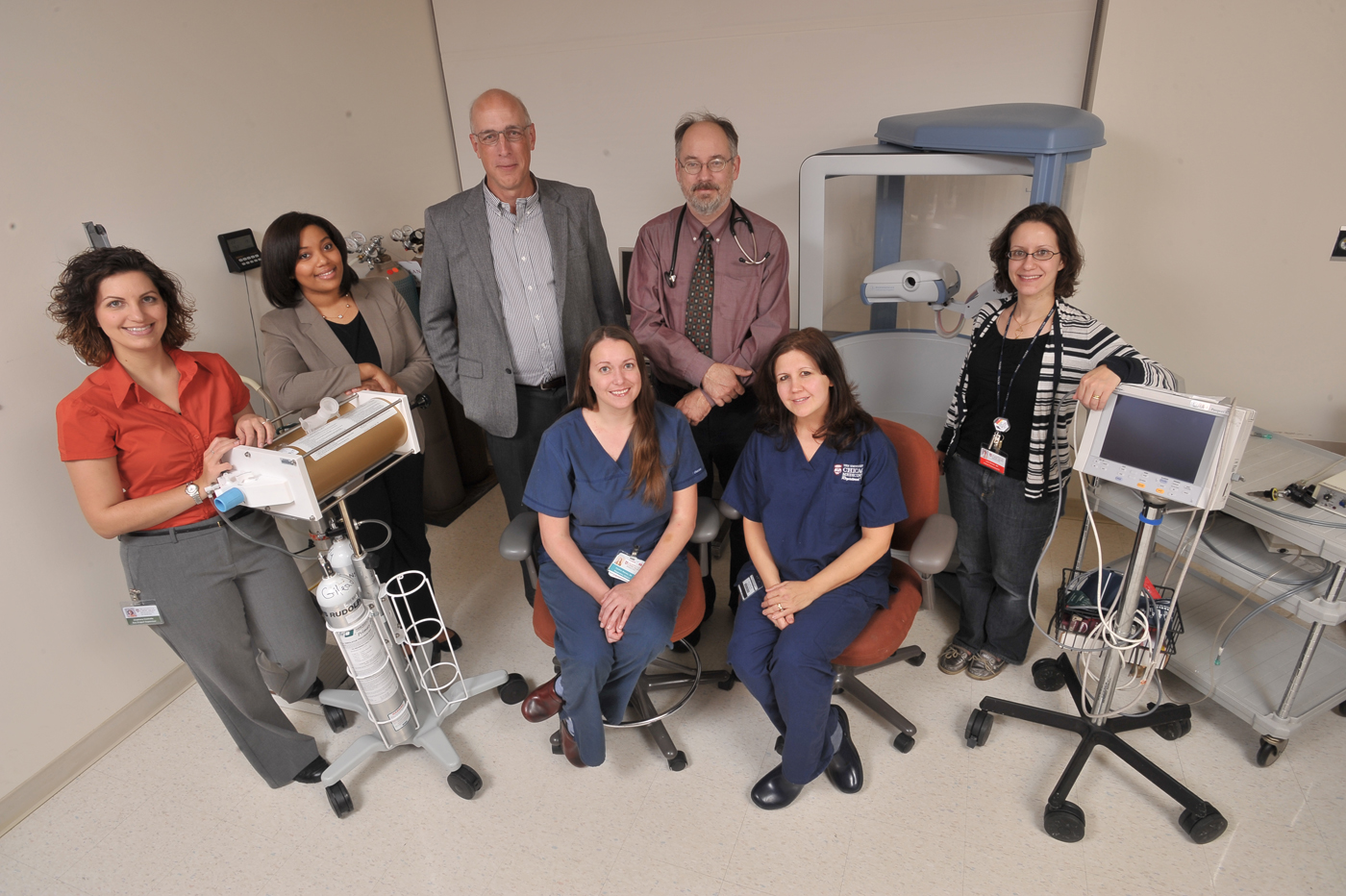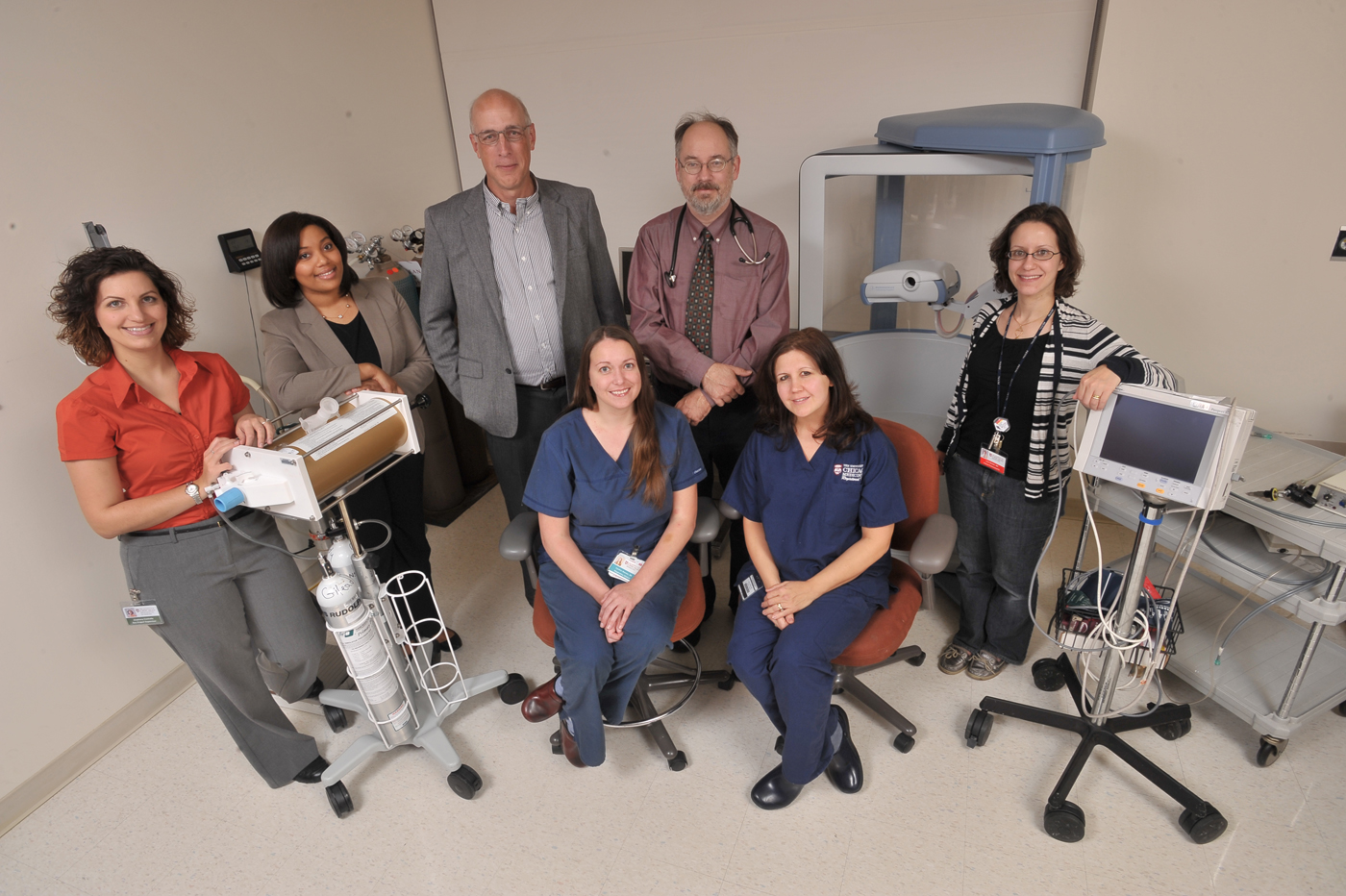 Our Mission
The mission of the ROLD Clinic is to improve the health of patients with asthma, chronic obstructive pulmonary disease (COPD; chronic bronchitis, emphysema), bronchiolitis, and other obstructive lung diseases. We provide specialized services for patients with severe/difficult-to-control obstructive lung diseases.
Our Strategies
Comprehensive evaluation to confirm the diagnosis and assess treatment effectiveness
Patient education about their obstructive lung disease diagnosis and personalized treatment options
Measurement of nitric oxide in exhaled air, a breakthrough for the evaluation and treatment of patients with asthma
Treatment options for smoking cessation
Opportunities to enroll in research studies
Our Services
Pulmonary function testing, including spirometry, lung volumes, airway resistance measurements
Methacholine challenge to evaluate airway hyperreactivity (airway spasm)
Noninvasive measurements of airway inflammation (e.g., exhaled nitric oxide) to more effectively personalize treatment of patients with asthma. This non-invasive measurement takes only a few minutes to perform and gives patients and their physicians valuable information to accurately diagnose asthma, monitor response to therapy, and identify patients at high risk for poor asthma control
Diagnostic bronchoscopy
Cardiopulmonary exercise testing to determine how well the lungs and heart respond to exercise
Allergy testing to help identify environment allergen triggers
One-on-one patient education to improve our patients understanding of their diagnosis and ability to treat themselves with a licensed respiratory therapist
Consultation with colleagues, such as radiology, pathology, otolaryngology, thoracic surgery, and lung transplantation, smoking cessation clinic.
Detailed Asthma Action Plan
What you should bring to your first appointment
Your physician at the ROLD clinic will provide you a comprehensive assessment, which includes a detailed history and physical examination, laboratory testing, and review of your past medical records. to help us perform a comprehensive assessment, please bring the following with you to your first appointment.
A copy of your medical records. Medical records include:
Physician and nursing notes from the clinic/emergency department/hospital.
Results of your most recent evaluation (if done): pulmonary function test, methacholine challenge, exhaled nitric oxide measurement, allergy skin tests or blood test, TB skin test (PPD), pulmonary exercise test, echocardiogram, EKG, stress test, ventilation/perfusion scan, chest x-ray, CT scan, PET scan, blood tests, and any other tests done to evaluate your lung condition.
2. A referral letter from your physician (if available).
3. Your completed New Patient Survey. the New Patient Survey will be used by your physician to help make decisions about your evaluation and treatment and will be part of your medical record. You may consult your spouse, family, or others when completing the New Patient Survey. Please take the time to complete this survey before your first appointment. The   survey will be mailed to you after you've scheduled an appointment.
4. All your medicines (not just a list), including over-the-counter and herbs. Please bring them in a bag.
Scheduling an appointment
Phone: (773) 702-5283
Fax: (773) 834-7406
Email: kreilly@medicine.bsd.uchicago.edu